A workgroup is nothing more than a collection of computers on a network. By isolating larger networks into workgroups, you can more easily access other computers. Your computer must belong to a workgroup if you want to easily access other computers in that workgroup. To join a workgroup, simply specify its name:
1 of 7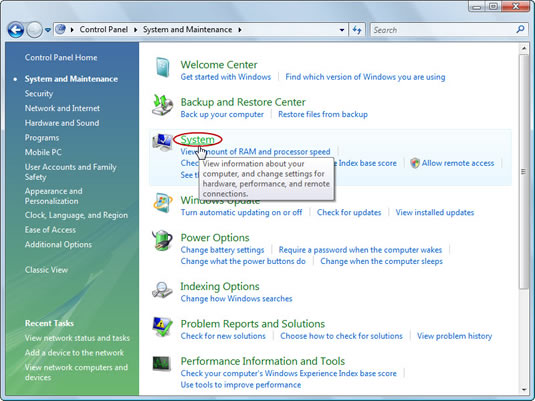 Open the System icon in the Control Panel.
Or choose Start→Control Panel→System. The System Properties dialog box appears.
2 of 7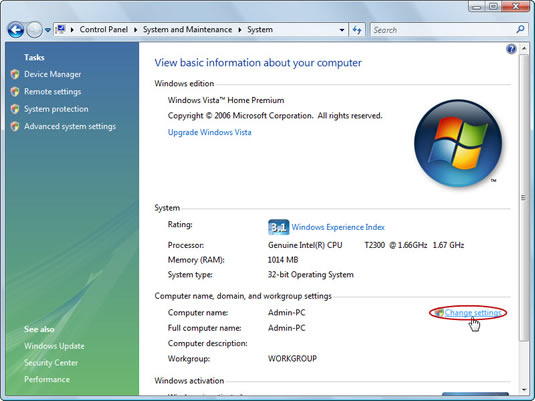 Click the Change Settings link located in the Computer Name, Domain and Workgroup Settings area.
Click the Continue button if you're prompted with a User Account Control security warning.
3 of 7
Click the Change button.
The Computer Name/Domain Changes dialog box appears.
4 of 7
In the Member Of area, select the option labeled Workgroup and type the name of the workgroup.
Either enter the name of an existing workgroup or create a new name for your workgroup here. The workgroup name should be short, with no spaces.
5 of 7
Click OK three times to close windows.
You want to close the Computer Name Changes dialog box, the welcome message, and the restart message
6 of 7
Click the Close button to dismiss the System Properties dialog box.
You can also close the Control Panel window, if you want.
7 of 7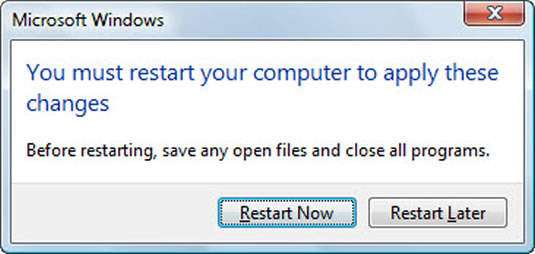 Restart Windows.
To view all computers belonging to the workgroup, open the Network window.