WordPress is on the best things you can get for free. What you make of it is totally up to you; you can use it to satisfy that little blogger inside of you or you could say hello to the world in an emphatic fashion. Choosing the right plugins is really the gist of it and to help you in doing that, we present to you a list of the best plugins for this amazing engine.
No 1. WordPress Email Newsletter Plugin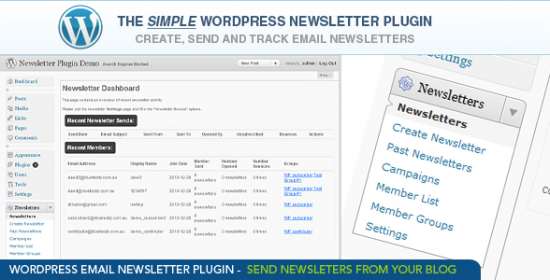 Designed especially for WordPress 3, this is an advanced bulk emailer that is rife with a variety of features. It allows you to pick which groups of WordPress members to send bulk email to, to place a limit on the number of emails it will send per day, per hour or per month in addition to numerous other features.
Click here to get it
No 2. Magic Members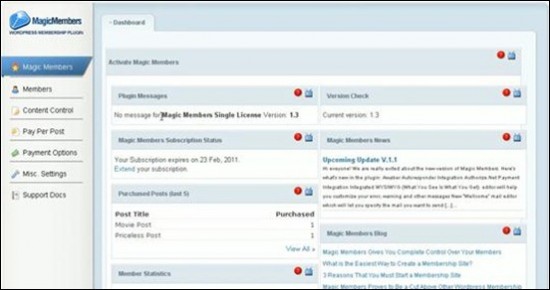 This plugin allows you to create a closed site that's only available to paying members and is as such easy to use for your premium users. Magic Members gives your users the freedom to pay through a variety of methods including PayPal Standard, PayPal Pro, 2CheckOut, CCBill, Authorize.net and ClickBank apart from a host of other useful features.
Click here to get it
No 3. WPSubscribers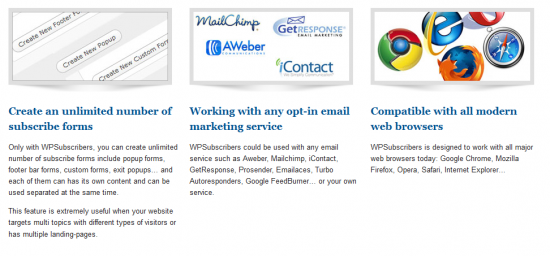 Use this plugin if you are serious about list building and adding a large group of followers to your website. It gives your visitors multiple chances to connect with you increasing the chances of getting an opt-in.
Click here to get it
No 4. Gravity Forms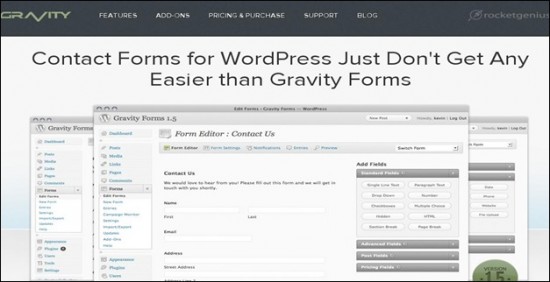 Allowing you to build and publish your WordPress forms in just minutes, this plugin allows you to select fields, configure your options and easily embed forms in your WordPress blog.
Click here to get it
No 5. AJAX Contact Forms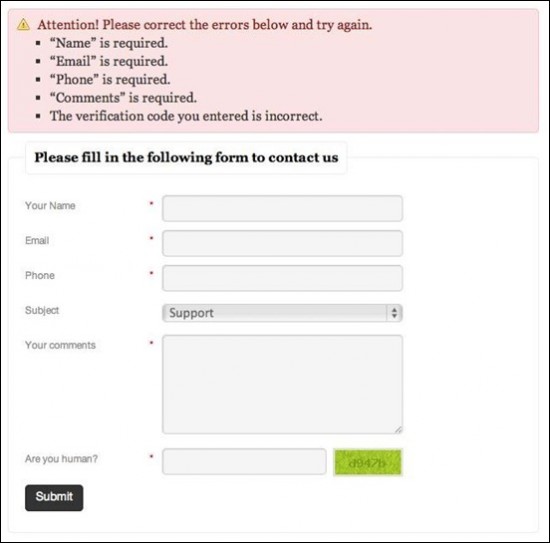 This is a jQuery based AJAX powered HTML / PHP contact form with Twitter Direct Messaging that is easy to integrate into any existing WordPress page on your website and comes with improved Anti Spam 'Captcha', are you human? verification.
Click here to get it
No 6. WP Robot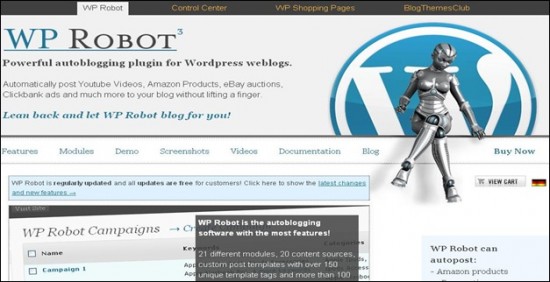 This WP plugin allows the administrator to automatically add content and posts to his WordPress blog. This is an autoblogging plugin for WordPress blogs allowing you to turn your blog on complete auto-pilot and drip-feed it with fresh content in regular intervals you specify.
Click here to get it
No 7. LayerSlider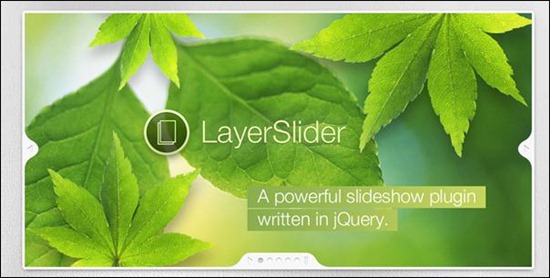 Allowing you to create as many layers and sub-layers as you want, this plugin gives you the power to use unlimited images with links. The plugin is very user-friendly; you can add global settings or local (per slide) settings to each layer or sub-layer among other customizations.
Click here to get it
No 8. Touch Carousel

Providing with touch navigation for mobile devices, this plugin makes your blog respond like a touch screen even when using a mouse. It is pretty much customizable to your every need.
Click here to get it
No 9. Slider Evolution for WordPress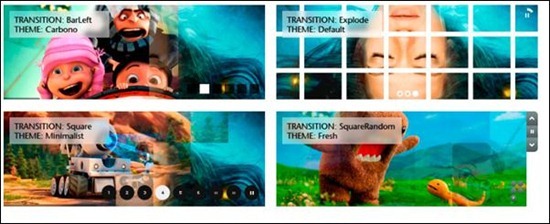 This is a JQuery plugin that lets you easily create powerful JavaScript sliders with beautiful transition effects. You can create an unlimited number of sliders with customized options for each.
Click here to get it
No 10. Slider PRO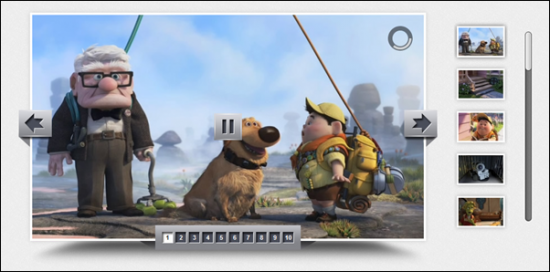 This is one of the best slider plugins available for WP. In addition to offering more than 10 skins, it offers you customization options in the range of 100+. It features inline HTML content, more than 7 scrollbar skins, use of thumbnails as tooltips and the possibility to set global slider options among other offerings.
Click here to get it
No 11. Sugar Slider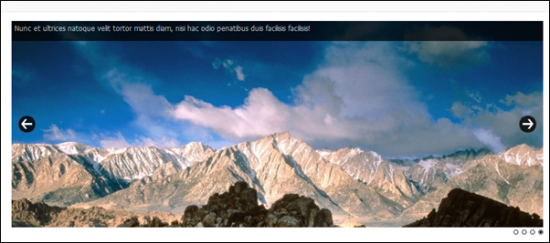 Making sliders has never been easier when you use this plugin; Sugar Slider is one of the most advanced and powerful WordPress slider manager that offers almost unlimited customization options for every users' need.
Click here to get it
No 12. RoyalSlider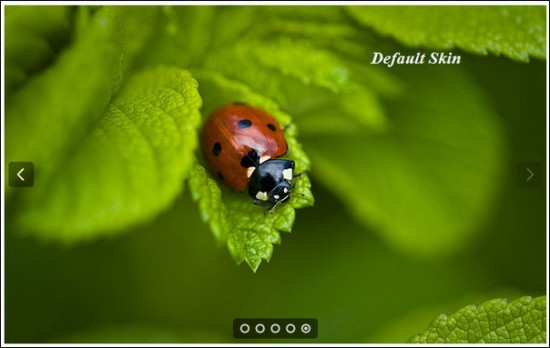 This is a cross-device jQuery content slider with touch-based navigation and a fluid layout. The latest version of this plugin also offers support for videos now. It features hardware-accelerated CSS3 transitions for supported touch devices and move or fade transition for slides among other options.
Click here to get it
No 13. DDSlider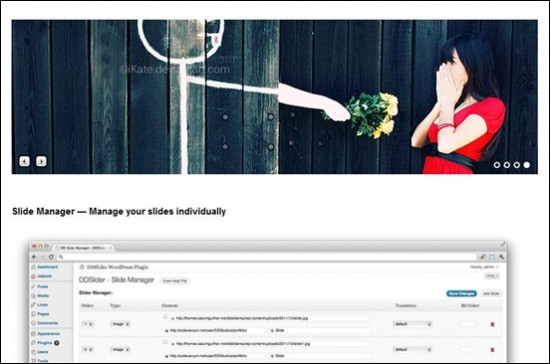 This plugin comes with the usual jQuery plugin offerings plus a custom admin panel, with total management of slides. Although it costs $20, it is one of the finest slider plugins available.
Click here to get it
No 14. Video Gallery WordPress Plugin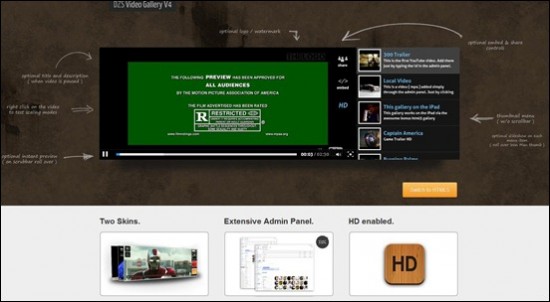 This, one of the most advanced stock video gallery in the world is now available as an awesome WP plugin.
Click here to get it
No 15. Video Player WordPress Plugin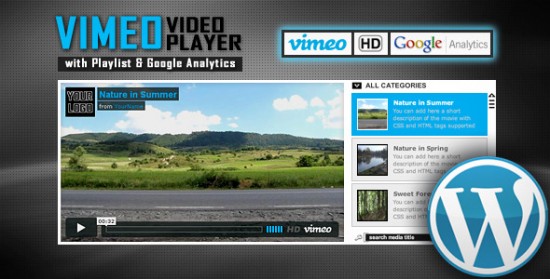 Allowing you to customize the player look & feel, playlist and CSS file, this plugin plays any type of file that the flash player supports. Easily integrate-able, this plugin gives you the freedom to set any height, width or size to the video.
Click here to get it
No 16. VidEmbed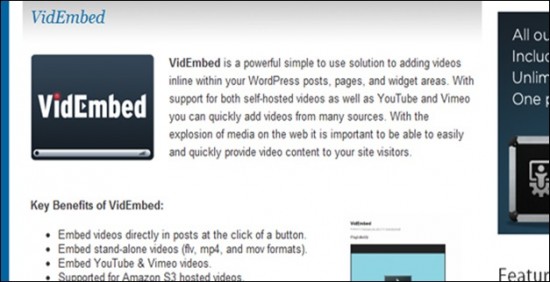 This WP plugins helps you to easily add videos inline within your WordPress posts, with support for both self-hosted videos as well as YouTube and Vimeo.
Click here to get it
No 17. UberMenu

This is a user-friendly, highly customizable mega drop down menu that works out of the box with WordPress 3. This may look easy to use, but believe me when I say it is one of the most powerful menu management plugins available for WP.
Click here to get it
No 18. WP Sticky Menu Plugin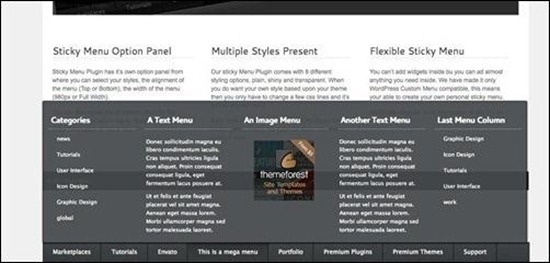 Coming with 8 different styling options, the WP Sticky Menu Plugin allows you to select each style through the Sticky Menu Option panel. It also features the selection of the animation effect for the sliding out and in of the menu.
Click here to get it
No 19. Sticklr WP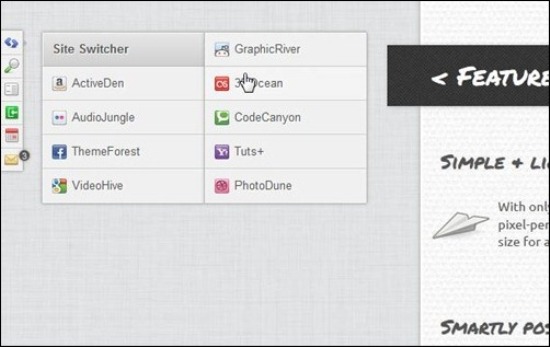 This is a sticky side panel menu WordPress plugin, which is inspired by Envato site-switcher. It has an easy administration panel which makes it pretty simple to handle.
Click here to get it
No 20. Menu Management Enhancer for WordPress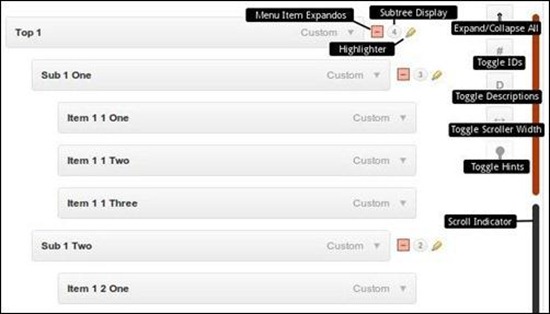 This Menu Management Enhancer plugin for WordPress aims to improve the cumbersome menu management user experience and it does that pretty effectively.
Click here to get it
o 21. Admin Menu Tree Page View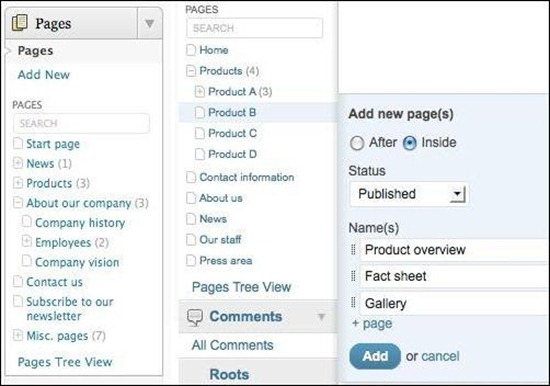 This plugin adds all your pages to the admin menu making all your pages always available within just one click, no matter where you are in the admin area. You can also quickly find your pages by using the search box.
Click here to get it
No 22. CMS Tree Page View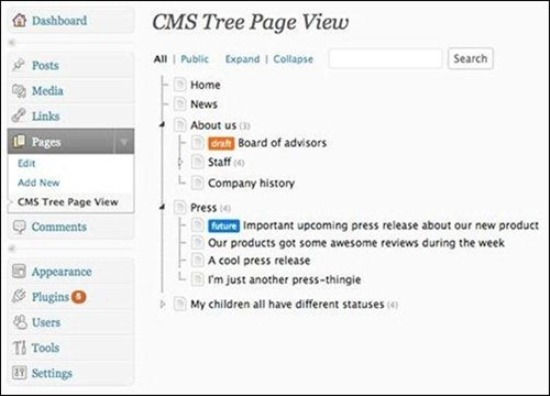 This plugin adds a CMS-like tree overview of all your pages and custom posts to WordPress and within this tree you can edit pages, view pages, add pages, search pages, and drag and drop pages to rearrange the order.
Click here to get it
No 23. Dynamic Step Process Panels

You can generate dynamic AJAX content in tabbed form through this plugin. It has 16 predefined coloristic versions, admin panel, next and previous buttons, customizable beforeLoad, onLoad, onOpen, afterOpen, onHoverIn, onHoverOut, onOpenPopup, onClosePopup events and many other features.
Click here to get it
No 24. WordPress Events Calendar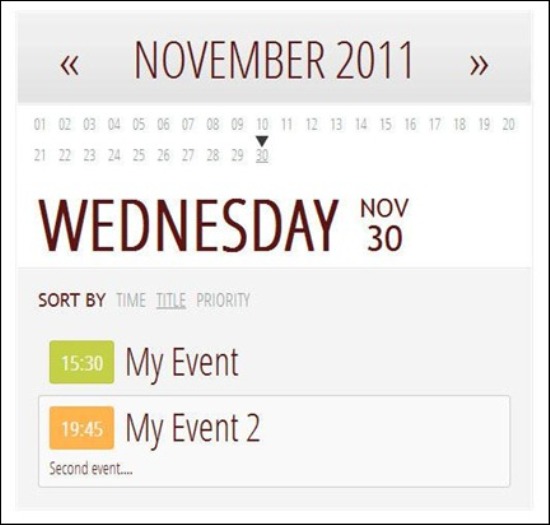 This simple plugin adds an Event Calendar to your posts or pages. This elegantly designed calendar has cross browser support and is pretty simple to customize.
Click here to get it
No 25. attentionGrabber: WordPress Notification Bar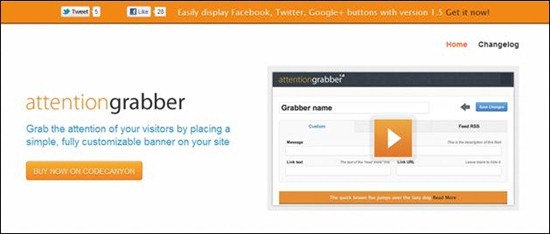 This plugin will put a simple, fully customizable banner on your site to grab the attention of your visitors. Allowing you to add a notification bar in your website or blog, this plugin is a sure way of increasing followers to your Twitter page and likers on Facebook.
Click here to get it
No 26. WordPress Message Bar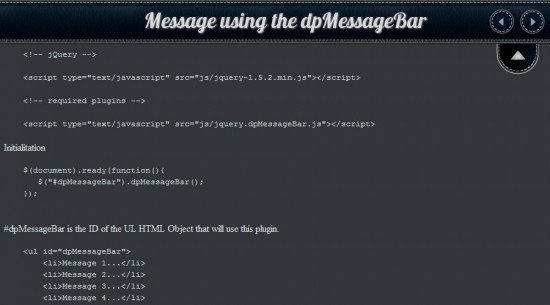 This is a simple WP plugin that adds a message bar to your pages. It offers 5 different color variations, cross browser support and is easy to customize.
Click here to get it
No 27. uBillboard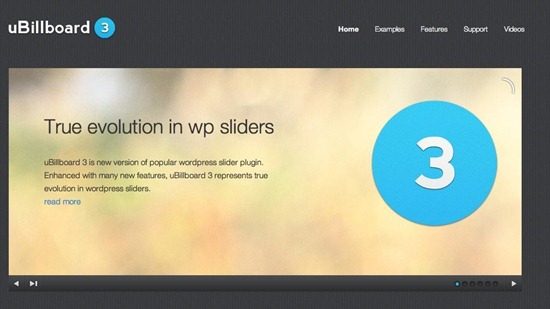 Featuring Multiple Billboards Support, Video Support, Slide Thumbnails, Configurable controls, Autoplay and Random Slide order among a heap of other features, this is one of the best jQuery based slider with a multitude of transitions and options for WordPress.
Click here to get it
No 28. uPricing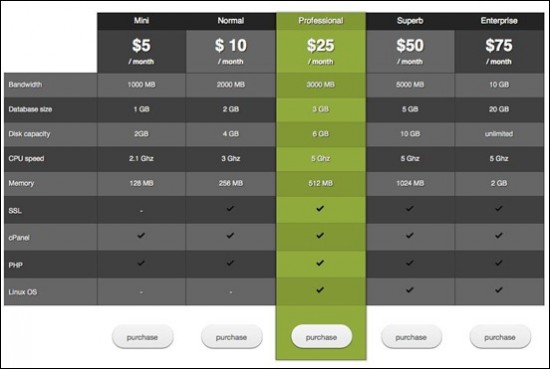 This is a pricing table for WordPress. It comes in multiple themes and is easy to set up and use.
Click here to get it
No 29. CSS3 Web Pricing Tables Grids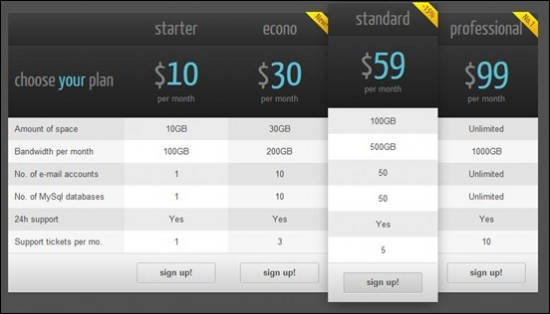 Coming with 2 table styles and 20 predefined color versions including hover states, this plugin allows you the liberty of unlimited number of tables on you blog with an intuitive administration panel.
Click here to get it
No 30. Facebook Likebox Slider for WordPress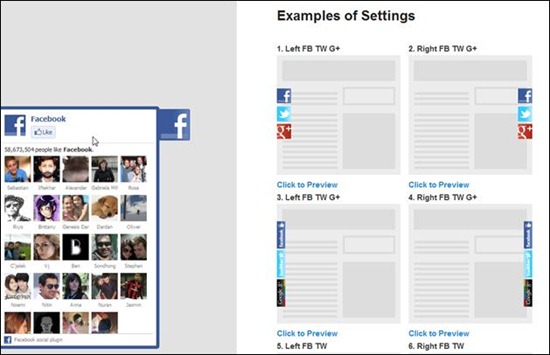 This easy to install social slider plugin features live preview with Google+ and Twitter support apart from the obvious FB support. Use this if you are looking to increase your social media popularity.
Click here to get it
No 31. FB Page Integrator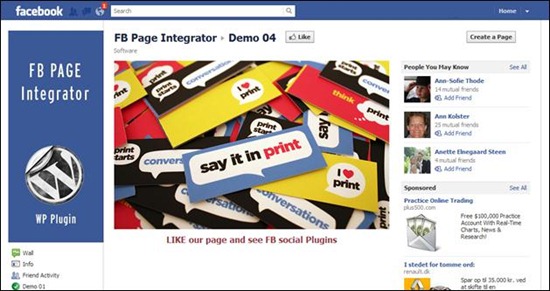 This nice plugin allows you to create content for Facebook Fan Pages (iframe) using WordPress. It allows you to show an image, SWF file or a video from YouTube/Vimeo as well.
Click here to get it
No 32. Facebook Like to Download for WordPress

This plugin turns the Like Button into a social media like / traffic building download button. It comes with a full AJAX admin panel to customize the Facebook API Locale and button appearance.
Click here to get it
No 33. WordPress Like Locker

If you want social media popularity real bad or perhaps if you have some premium content which you want to spread around, then this plugin will do for you. It locks your posts so that they can't be viewed before being 'liked'. It is able to remember people that already liked, through their IP address.
Click here to get it
No 34. Facebook Walleria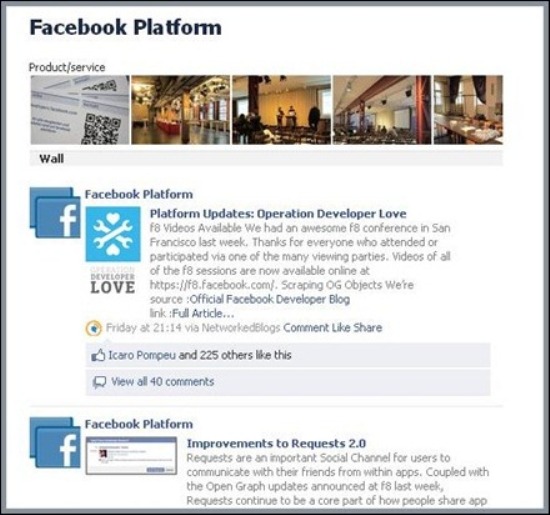 This plugin uses the Facebook Graph to pull information about Albums, Photos, Feed, Comments, Events and presents the information on your website. Facebook Walleria enables you to update your albums, events and feed on Facebook with the changes appearing in real-time on your website.
Click here to get it
No 35. Facebook Quiz Application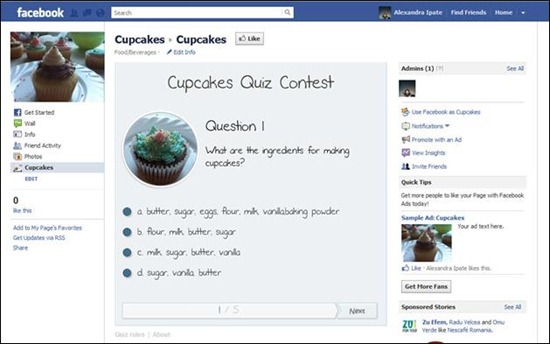 As the name suggests this Facebook application uses a administration WordPress platform, so you can easily install it as plugin on your WordPress website for FB Quizzes.
Click here to get it
No 36. Facebook AWD All in one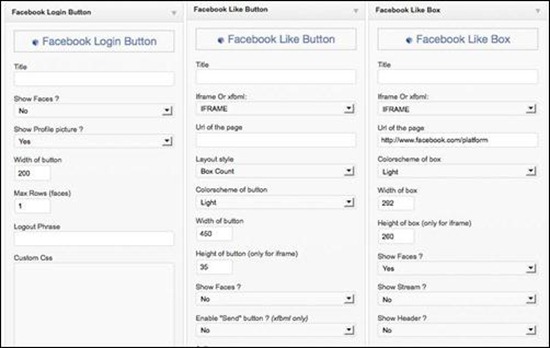 This plugin will add like button, like box, activity box, FB Comments, Open Graph and FB connect to your site. It also allows you to publish your content to all your FB pages and on your personnel wall on Facebook.
Click here to get it
No 37. SocialBox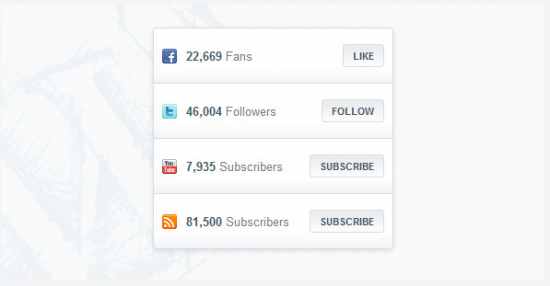 This WP plugin adds a sleek social widget to your WordPress site displaying the current numbers of Facebook likes, Twitter followers and YouTube Channel and Feedburner Feed subscriptions. It supports all major browsers.
Click here to get it
No 38. Post Type Column Editor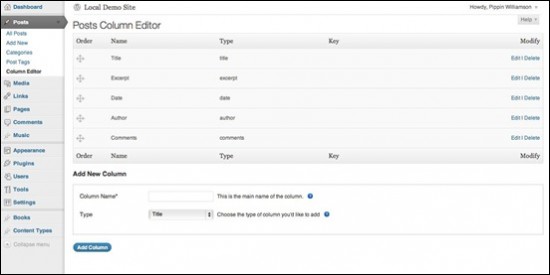 This plugin allows you to easily modify and manage the table columns for your post types giving you the option to display post type entry titles, categories, tags, excerpts, authors, custom meta fields, thumbnails, and custom taxonomies.
Click here to get it
No 39. 960 Grid System Shortcode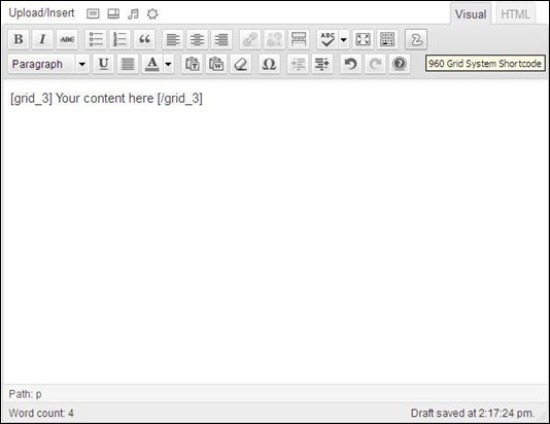 If you have a 960 grid system installed in your WP theme, this plugin features "No more typo-error and no need to remember one_fourth, two_third_first or first_for_the_last." It features support for 12, 16 and 24 grid system along with support for additional class for prefix, suffix, alpha, omega, pull and push.
Click here to get it
No 40. Styles with Shortcodes for WordPress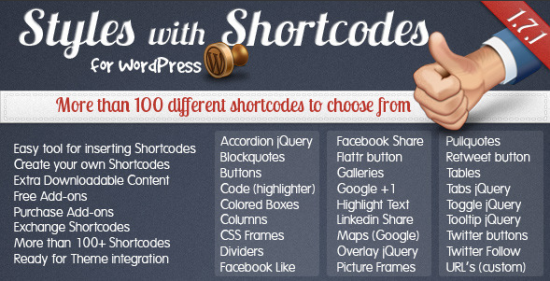 These best WordPress plugins allow you customize content faster and easier than ever before without knowing PHP, CSS and JavaScript. Allowing you to choose from 100 built in Shortcodes like jQuery Accordion, Tabs and Toggle, Tooltips and Column Shortcodes you have the freedom to custom style each and every element of your WP theme.
Click here to get it
No 41. Custom WordPress Widget Areas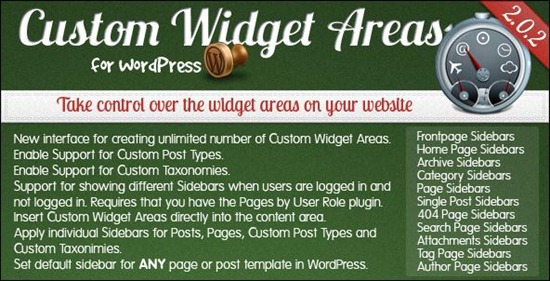 This plugin allows you to create an unlimited number of Sidebars (Custom Widget Areas) and easily configure them by adding widgets in already familiar WordPress interface. With a host of features such as 7 different styles for widgets in content area, set default sidebars for front page, home page, category pages, archive pages and much more, this is easily on the best WP plugins available.
Click here to get it
No 42. Advanced Categories WordPress Widget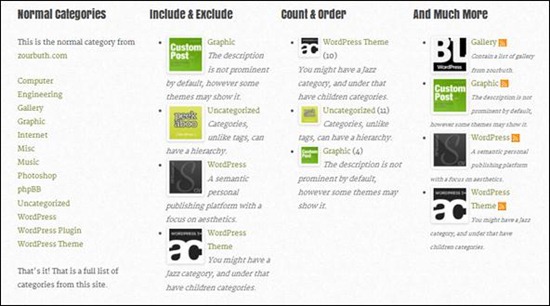 Giving you total control over the output of your categories, this plugin supports multiwidget, category image and is easy to customize with its large amount of features.
Click here to get it
No 43. Tabs Widget for WordPress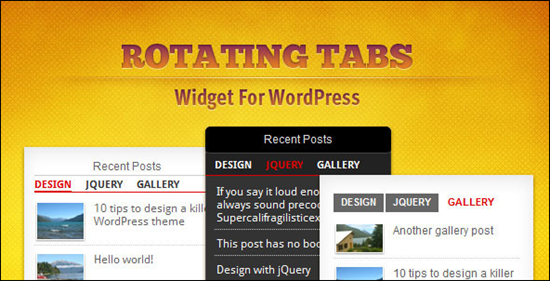 This plugin allows you to create a new WordPress widget to display a tabbed panel with different content types on your site. You can choose to display recent posts or popular posts to your latest tweets from your Twitter homepage. It gives you unlimited number of tabs with tab rotation so no content is left hidden.
Click here to get it
No 44. Security Ninja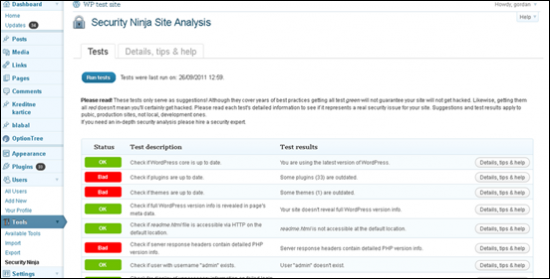 This plugin can perform more than 26 security tests including brute-force attacks to check your site for security vulnerabilities and holes. It then allows you to take preventive measures against attacks and help secure your precious site against all intrusions and exploits. One of the best!
Click here to get it
No 45. Vaultpress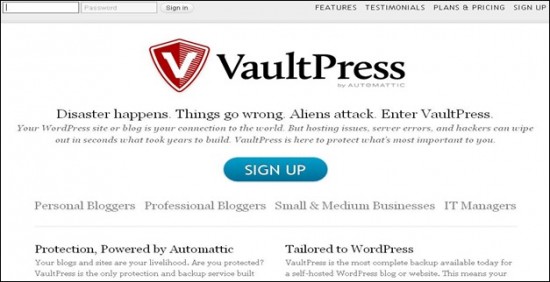 Vaultpress backups your blog's database, theme files and plugins, keeping multiple real-time revisions of your site, so you can restore your content in face of any unfortunate incident.
Click here to get it
No 46. Special Recent Posts PRO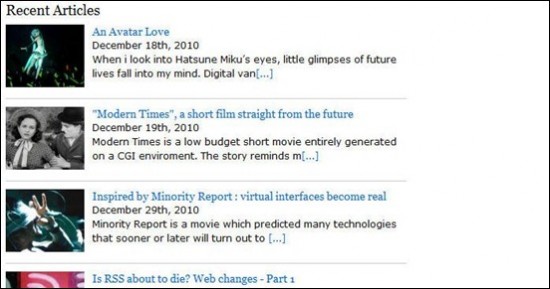 This WP plugin displays your recent posts with thumbnails with more than 60 customization options. It allows you to use auto-generated PHP code/shortcodes to insert the widget in any part of your theme.
Click here to get it
No 47. Visual Composer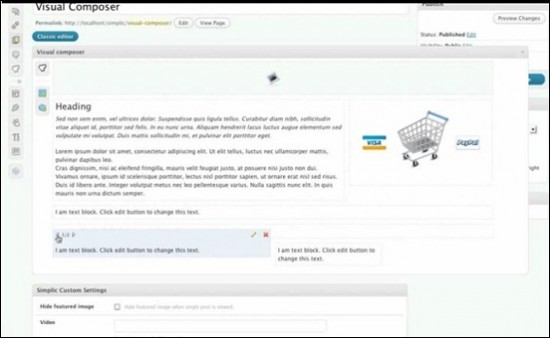 Built on top of the Twitter Bootstrap and jQuery UI framework, this plugin allows you to create complex layouts within minutes for you blog. Some of its content blocks are Text block, Twitter widget, Separator (Divider), Separator (Divider) with text, Message box, Facebook like, Google+ button and Pinterest button.
Click here to get it
No 48. TotalFeedback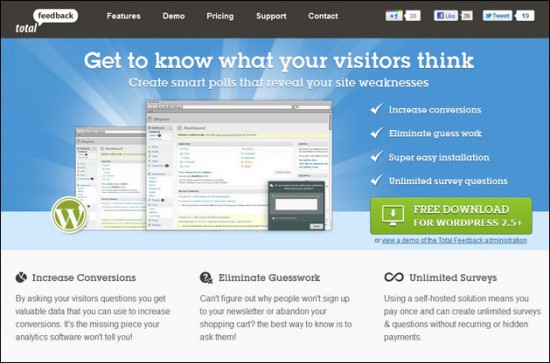 This plugin allows you to create unlimited polls that appear in small unobtrusive popup in the timing of your choosing for your viewers to give you feedback. After all, the only real feedback is from your users which will allow you the best tune your website.
Click here to get it
No 49. Subscribers Magnet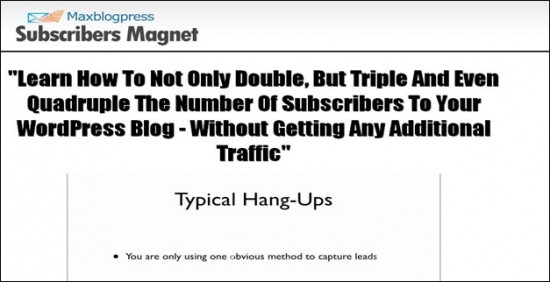 This WP plugin helps you grow your email based newsletter subscription and earn more revenue from your website by allowing you to easily integrate email list sign-up forms in almost any part of your website.
Click here to get it
No 50. DirectoryPress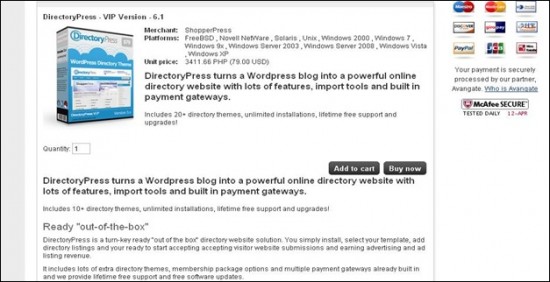 This out-of-the-box ready plugin turns your plain WP install into a revenue generating professional online directory website. It features several different template themes that vary in color and layout which can be customized to fit nearly any need.
Click here to get it
No 51. WP Review Plugin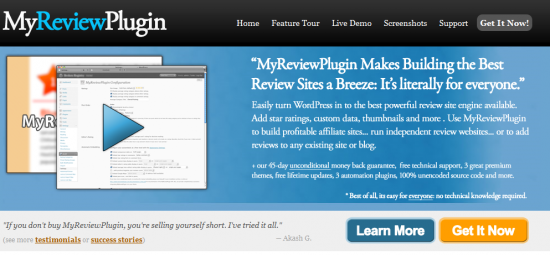 If you want a review-site than this plugin is for you; it turns WordPress in to a one-click review site with star ratings, editor ratings, custom fields and automatic embedding. It comes with 3 themes and is a great way of starting a reviews website.
Click here to get it
No 52. WordPress Shopping Cart Plugin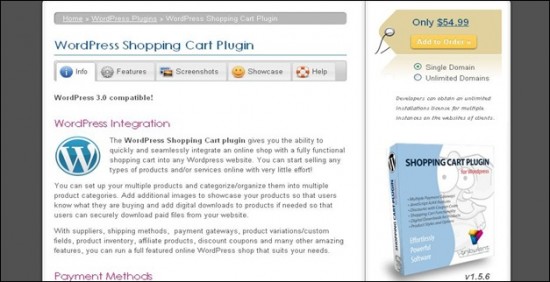 This plugin allows you to sell both digital and physical goods online plus any other services. Using this plugin you can easily find ways to monetize your WP blog whether it's through selling digital products like eBooks, selling online services, or selling any tangible goods.
Click here to get it
Source :/ realitypod /